Home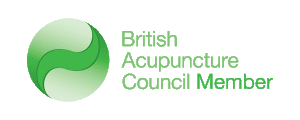 Colchester Acupuncture can be found above Santè Health shop at 14 Trinity st near Colchester library.
Acupuncturist, Karen Jeffery is a member of the British Acupuncture Council and provides Acupuncture, Tuina massage  and other associated techniques  for a variety of symptoms based on the principles of Traditional Chinese Medicine and modern day research.
Karen has undertaken specialist training in the use of acupuncture for fertility problems and has helped many couples conceive. She is experienced in using acupuncture to aid natural conception and support the IVF process.
Acupuncture is used extensively for pain management. Karen is experienced in dealing with chronic pain conditions, muscle and joint problems as well as sports injuries for which treatments may include electro-acupuncture, cupping therapy and Tuina (medical) massage
If you'd like to know more about whether traditional acupuncture and Chinese medicine is an appropriate treatment for you, please browse the information on the site. Alternatively, if you'd like to discuss treatment, or book an appointment,